Z Fest is a film festival hosted by Z Systems and Channel Z. The festival is held once a year in Minneapolis, Minnesota, and it's open to everyone.
Festival Overview
This year, each team will be producing a 7 minute film as well as 30-second trailer to accompany it.  Your film can be about anything, and you can start writing your script and casting as soon as you want.
After teams submit their films, we immediately start up-converting them to theater specs so that they look awesome on the big screen.  We also post the trailers online, and let people vote on their favorites (trailer contest prizes TBD).  In the meantime, our judges are watching the submissions and giving them scores.
In Spring 2014, everyone meets for the Festival Screenings.  All qualifying films are screened, there's a party in the lobby. Shortly after, the 'Best of Fest' is announced. At the 'Best of Fest,' the top films are screened again at the Theatres at Mall of America, winners are announced, and the prizes are distributed.  Then everyone rolls over to the theater's Star Bar for an After Party.
Festival Rules
1. Films can be produced by individuals or by teams. Your team may be as large or as small as you like. Individuals may be involved in the production of more than one film for the festival.
2. Your film must be no more than 7 minutes long, TO THE FRAME. You may add up to 1 minute of credits (in addition to your 7-minute film).
3. We encourage you to start writing your script, assembling your crew, casting, and other production preparations as soon as possible. In the interest of good storytelling, scripts will be due in February 2014 (via email). We will not change anything about them this year, it's just a checkpoint to help you stay on task and make good films.
4. THIS YEAR ONLY, there will be one simple control element. We will have details solidified by a "shoot start date" in September. We require that your film be premiered at Z-Fest 2014. It should be brand new material, never before seen at other festivals or online (ie. YouTube/Vimeo). We will be scouring the internet for other references to your film, actors, team captains, etc. Anyone found submitting previously released footage or works will be disqualified.
5. You must meet all entry registration and turn in deadlines (see "Important Dates" below). Your final film and trailer must be submitted by 6pm, February 16th, 2014. Turn in your work at Z Systems, inc. Films turned in after this point may still be shown at the festival screening, but they will not be eligible for prizes. You can turn in your work early by coming into Z Systems anytime Monday thru Friday, 8am to 5pm, or setting up an appointment with Adam.
6. The content of your film must not infringe on Z Fest's content guidelines (see "Content Guidelines" below).
7. In your closing credits, your first title card must read "This film was produced for the Z Fest Film Festival". Your credits must also include recognition of all festival sponsors. A list of sponsors will be provided to you. We will also have a ready-made sponsor reel that you can use if you wish, instead. These will be posted once 2014 sponsors have been solidified.
8. Your film must be submitted in the following format:
True 24 progressive frames/sec preferred 23.98 (23.976 is acceptable, but please no 29.97) —
ProRes 422 (HQ), 1920 x 1080, 16-bit 48 kHz Stereo Audio or Surround
9. Employees of Z Systems, Channel Z, or festival sponsors may submit films, but these films will not be eligible for prizes.
Louie Anderson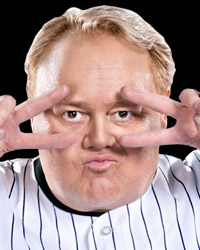 Louie Anderson is one of the most versatile and successful comedians working in Hollywood today, best known for his work in the hit series "Family Feud". Louie first appeared on "The Tonight Show" in 1984 with Johnny Carson and has since been on Leno, Letterman, "Comic Relief" and several Showtime and HBO specials. He has guest-starred in sitcoms like "Grace Under Fire" and dramas like "Touched by an Angel" and "Chicago Hope", and had roles in comedies like "Coming to America" and "Ferris Bueller's Day Off" and more.
Peter Tressel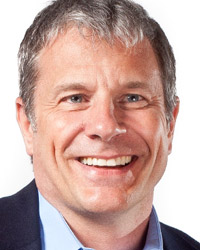 Peter is the Interactive Creative Director at Preston Kelly. Despite his somewhat youthful appearance, Peter has been at Preston Kelly for a long time and is having a blast. Current clients include OfficeMax, HealthPartners and Mall of America. He wakes up every morning wondering what's next and still marvels at the idea that you can make a living by thinking things up and drawing a sketch.
Jan Selby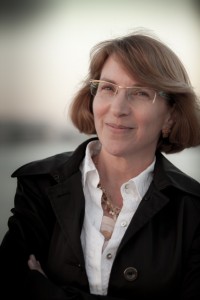 Jan Selby is an award-winning producer, director, and founder of Quiet Island Films, a full-service creative studio and production company based in Saint Paul, Minnesota. Her first film, "A Circle and Three Lines" (2009, short), followed the 50-year history of the peace symbol. It screened at film festivals worldwide, was broadcasted on public television, included in the Walker Art Center's video bay, and won a regional EMMY©. She produced "FRITZ: The Walter Mondale Story" (2008, feature, Melody Gilbert/Director), which was broadcast on public television, and screened nationwide. Jan's first feature documentary, "9 Pieces of Peace" (working title, post-production) will be part of a community engagement project designed to inspire dialogue about what it means to stand for peace. Set in a beautiful Montana valley, it will tell a universal story of courage and compassion as a Vietnam veteran, a peace advocate, and a community struggle to find common ground.
Ira Livingston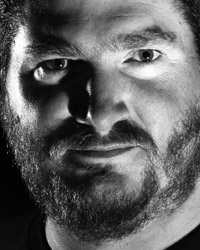 Currently the Executive Producer of the 50-Fifty Reel Challenge and part of the creative team at Morris FutureWorks, that is making Science-Fiction based on "real" science. Previously, he produced the 48 Hour Film Project in Minneapolis, making it the 3rd largest competition in the world, along with several other cities throughout the Midwest. He has made several award winning short films.
Geoff George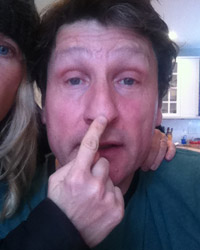 Geoff started off by schlepping a "hell of a lot of cable" in LA and moved up the ranks to gaffer then DP and now finds himself shooting and directing for his company rule62pictures based in the Twin Cities. Along the way he has had the wonderful opportunity to work with crews from all parts, foreign and domestic having shot several emmy award winning spots plus academy award nominated and winning short documentaries (that was a long time ago). "Now, we pretty much shoot anything with a heartbeat of a budget." When not working he is chasing his 2 year old son Max around the house, neighborhood, streets, mall, airport etc.
Cynthia Hotvedt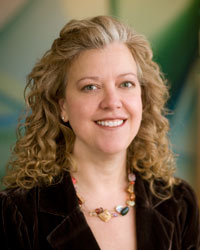 Cynthia Hotvedt has worked in video production and media management for more than 20 years. She is currently the Corporate Media Manager for Medtronic's Internal Communications Department, and oversees all aspects of video projects produced by both internal & external producers and editors. Cynthia maintains the studio facility including the installation, maintenance, service, and upgrade of all equipment, as well as the company's video library and all video assets owned by Medtronic. She has also worked as a Producer/Director, Patient Education Coordinating Producer, and Operations Manager at Mayo Clinic. Cynthia is a ten-year member of CMMA, currently serving as the Secretary, and is also on the Board of Directors of IFP Minnesota.
Michael Guncheon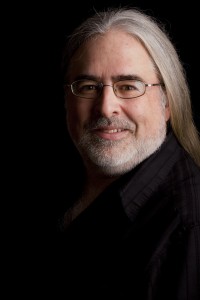 Michael Guncheon is an award-winning video editor who has cut a wide range of projects, including music videos for Prince, a documentary on Genesis, and numerous commercials and corporate pieces. He is a partner at HDMG — a Minneapolis video production and post-production company. Guncheon is the technical editor for HDVideoPro magazine and writes the "VideoAssist" column for the magazine. He is a contributing editor for Digital Photo, Outdoor Photographer, and Digital Photo Pro magazines. He has authored a number of Magic Lantern Guides® for digital SLR cameras and is the author of the Kodak Digital Photo Guide. He has presented his talk on shooting with HDSLRs at Twin Cities Public Television, WGBH in Boston, PBS in New York, the Hollywood Post Alliance, and at the annual SMPTE conference in Hollywood. He is a member of SMPTE.
Euan Kerr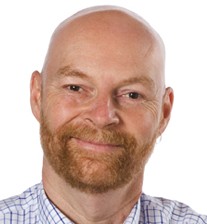 Born in Glasgow, Scotland, Euan moved to the US after graduating from the University of Stirling with a psychology degree. It was at Stirling that Euan discovered his love of radio while working at the campus station University Radio Airthrey. After studying journalism at the U of M, and working at many stations, in 1985 he landed a half-time job at MPR as legal affairs research assistant. In time, that became a full-time reporting job, covering Minneapolis and the arts. He quit in 1990 to return to Scotland to work for the BBC. Back in the Twin Cities two years later, he became news director at KFAI, then the arts reporter with MPR. In the years since he has worked as an editor with MPR's bureau reporters, while also filing pieces for NPR and the BBC. Currently he is an arts correspondent with the MPR News Culture Unit, and with MPR's Movie Maven, Stephanie Curtis one of the Cube Critics, heard every Friday on ATC. You can follow him on Twitter @EuanKerr and @CubeCritics.
Meighan McGuire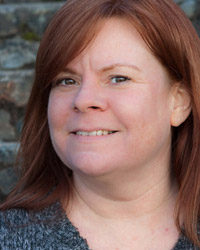 Meighan currently works as a freelance producer, including executive producing projects through her company LUCKY Productions. Previously, she connected people as a talent representative and enjoyed a small stint with the Minnesota state film office. She loves the overuse of the word "passion" in bios (and the word "love" for that matter). Outside of work, things are kept pretty simple: drinking coffee, gardening, hunting for the next great thing, which includes great food and brilliant chefs. Oh, and knife juggling.
Dan Nyberg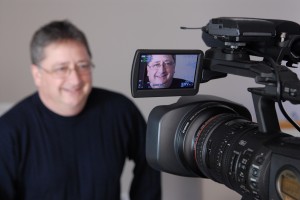 Dan Nyberg breathes TV and runs Yes Nonsense, which includes the development of television programming. His most recent series, "MonsterQuest" ran for four highly rated seasons on History. With more than 30 years of experience in the radio and television industry, his contributions include, "Giganto: The Real King Kong" (History), "House Of Babies" (Discovery), "Mysterious Encounters" (OLN, now Versus), and many outdoor shows, such as "Call of the Wild" and "North Country" (Regional Broadcast and Public TV). Dan's extensive experience in creative, production, photography and editorial has prepared him for every industry challenge. The success of "MonsterQuest" fueled Dan's desire to continue to develop reality series with a fresh look and feel.
Amira Cohen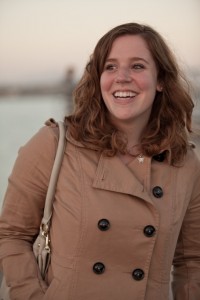 Amira graduated in 2009 from the University of Minnesota with a degree in Communication Studies. Production credits include the Emmy award-winning film, A Circle and Three Lines (2009), and Minnesota Docuclub's award-winning short film, Tami Tushie's Toys, in the 2010 International Documentary Challenge. She is now the Media Manager and Assistant Editor at Quiet Island Films.
David Gillette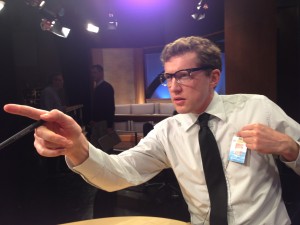 David Gillette is an Emmy-winning commentator and the creator of the Illustrated Essay. He began his career in 2002 by launching Nate On Drums, a public access comedy show that was picked up by Minnesota's ABC affiliate, KSTC.TV, Channel 45. In 2006, David's cartoon segments caught the attention of Twin Cities Public Television and he was offered a commentator slot on Almanac, Minnesota's longest-running public affairs show. Since then, David has earned six Emmy awards as the region's best On-Air Commentator and three First Place Awards for Columns and Analysis from Capitolbeat, the National Association of Capitol Reporters and Editors. David's work can be seen on Almanac, Almanac: At the Capitol and Nightly Business Report.
Bobby Marsden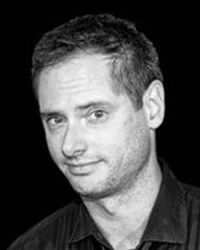 Mr. Marsden currently works as a Broadcast Producer at the Minneapolis born agency – OLSON. Previously at Fallon Worldwide, he now brings concepts to reality for such clients as Ecolab, Bauer, University of Minnesota, United Health Group and many more. Bobby also works in independent film as a programmer for The Twin Cities Film Fest and has produced and directed several award winning films.
Emily Troedson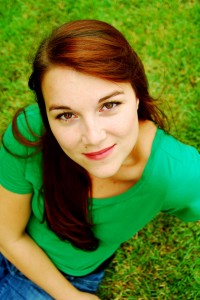 Emily Troedson is an actress and writer who has worked in films and television for over a decade. Her work spans everything from commercials and reality T.V. to improv theatre and experimental shorts. She was awarded Best Leading Actress at the 24 Hour Film Festival in Austin, TX, where she also worked on the show, "Friday Night Lights." Her short, "Ends Runway," was an entry for the Short Film Corner at Cannes Film Festival. In addition to acting, Emily writes feature-length screenplays and works at the independent film company, Werc Werk Works, based in Minneapolis, MN.
D.R. Tibbits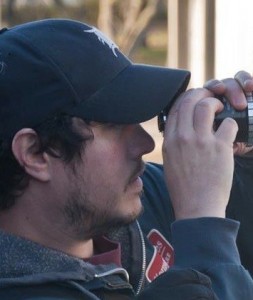 Midwestern filmmaker Darren Robert Tibbits is an Associate Creative Director for Carmichael Lynch. When he's not cranking out concepts for clients such as Subaru and Trane, he's writing and directing short films and music videos. Studying film production, theory and screenwriting at Michigan State University, he developed a style of storycrafting based on what he calls "absurdly plausible stories of mankind." His works have screened internationally at festivals and on television. When Darren isn't working on the next piece of fiction or film, he's enjoying time with his family or picking some winning horses down at the racetrack, hopefully longshots.
Amanda Tibbits
Amanda Tibbits has been working in post-production and agency producing for 17 years. Currently, she is the Managing Editorial Producer at Fallon's in-house editorial studio, The Assembly Line, working on projects for Cadillac, H & R Block and other high-profile clients. Before coming to Fallon, she produced commercials for Campbell Mithun, organized projects at Pixel Farm and produced long-format pieces in Chicago. It was in the Windy City where she met her husband Darren R. Tibbits, also a Z Fest judge, but she's quick to admit she's not married to his taste in some films.
Blake Holley Cybela
Blake has had a passion for music and media her entire life. She graduated from the University of Minnesota in 2008 with a degree in Studies in Cinema and Media Culture. Blake was lucky enough to get her first PA job right out of college with Edelman Productions working on the DIY series "BATHtastic!" She has been able to work herself up through the ranks and is currently a Production Manager at Magnetic Productions in Minneapolis, working on series for DIY, HGTV, Food Network and Travel Channel.
Z Fest films were judged according to the following criteria in 2013:
Writing/Story
Direction
Acting
Production Design
Cinematography
Lighting
Editing
Music/Sound Design
In each category, judges will score the film on a scale of 1-7.
While every category matters, it's especially important that your film has good directing, good actors, and a well-written story.
We don't anticipate significant changes for 2014, but the process is still under review.

Every year, the top films get cash and/or prizes.
Z-Fest IV Grand Prizes:
(Likely to be similar for Z-Fest V.)
$1000 cash
$500 cash
Avid Media Composer 6.5, for PC or Mac (Retail value $2,499)
Adobe CS6 Production Premium, for PC or Mac (Retail value $1,899)
AJA I/O Express (Retail value $999)
4TB G-Tech G-RAID Drive with Thunderbolt (Retail value $599.95)
1TB G-Tech G Drive Mini (Retail value $249.95)
Awards
Although it won't impact your score, judges will also be voting on the following:
Best Director
Best Actor
Best Actress
Best Overall Acting
Best Audio/Sound Design
Best Original Score
Best Production Design
Best Costume Design
Best Visual Effects
Best Editing
Best Cinematography
Best Screenplay/Writing
Best Lighting
Best Prop
Best WTF Moment
Best Kiss
Best Hero
Best Villain
Achievement Awards
This year we have solidified the genre categories and added awards for:
Achievement in Comedy (including romantic)
Achievement in Drama
Achievement in Suspense/Horror/Adventure
Achievement in Fantasy/SciFi
Achievement in Documentary Film
Achievement in Specialty Film (Music Video/Animated/Silent/Art)
Trailer Contest Prizes
The Trailer Contest will also have cash prizes this year, based on popularity.
1st place – $200
2nd place – $100
3rd place – $50
Shout Out Prize
In addition what's listed above, filmmakers can also choose to compete for the 2Gingers Shout Out Award. Basically, this is just a way for you and your crew to make more money. Here's how it works:
1. 2Gingers has sponsored a Shout Out Award for $500.
2. Your team (and 5 other teams) feature 2Gingers in your film somehow.
3. 2Gingers chooses your film as the best Shout Out, and you win $500!
This category is totally separate from the rest of the categories in the festival, and it has no effect whatsoever on your Film's score or eligibility for other awards.
TBD, 2013
— Early Registration Deadline
Early registrants receive a free T-Shirt and two free tickets to the "Best of Fest."  Registration closes at 5pm.
TBD, 2014 — Final Registration Deadline
Registration closes at 5pm.
TBD, 2014 — Scripts Due
Scripts must be submitted via email by 5pm.  All scripts should be sent to scripts @ z-fest.com.
TBD, 2014 — Festival Kick Off Party
The Kick Off party runs from 6-8pm and will be held at Z Systems (map).  All teams are required to have at least one representative present to receive important festival information.  Free drinks and appetizers (bring a valid 21+ State ID for alcoholic drinks). Parking available on the street, in the lot behind the building, or in the lot to the North of the building (towards Highway 7). We recommend carpooling, as there will be a lot of people attending!
TBD, 2014 — Films and Trailers Due
Films and trailers must be delivered  in person by 6pm to Z Systems (see map).
TBD, 2014 — Production Stills Due
Each team must upload 3 photos to the Z Fest Facebook Wall that were taken during production.
TBD, 2014 — Trailer Contest Launch
Voting begins at 6pm.
TBD, 2014 — Trailer Contest Closes
Voting ends at 5pm.
TBD, 2014 — Festival Theater Screenings
Festival showing will be held in Minneapolis (see map).
TBD, 2014 – After Party
Following the Z Fest Screening, an after party will be held in the Lobby of the theater.  21+ only.
TBD, 2014 — Best of Fest Theater Screening and Awards Ceremony
Festival showing will be held at the Theatres Mall of America in Bloomington (see map).
TBD, 2014 — After Party
Following the Z Fest 'Best of' Screening and Awards Ceremony, an after party will be held in the lounge of the theater. 21+ only.
TBD, 2014 – Post Show Discussion
An informal Discussion Panel will be held with the teams and judges. Crooked Pint Ale House – other details TBD
1. Register as soon as possible. You get a discount on your registration fee if you pay by December 31, 2013.
2. Start preparing for production as soon as possible. Writing your script, casting, scouting locations, etc almost always take longer than you think.
3. You should assemble your team as early as possible, so that you can get the best actors and film crew. Remember, other teams are out there trying to recruit them right now. Having trouble finding people? Check our forum for available actors, crew, and equipment.

Your film and trailer must be submitted on a hard drive to a Z Fest representative at Z Systems no later than 6pm on TBD, 2014. All paperwork must also be completed and submitted at this time. Films turned in after this point may still be shown at the festival screening, but they will not be eligible for prizes. If you have questions about delivering your hard drive during film/trailer turn in, please email info@z-fest.com.

1. Your film will be posted on YouTube and/or Vimeo, therefore it must meet their Community Guidelines. Before you register, you are required to read the
Vimeo guidelines
 and the
YouTube guidelines
.
2. Your film may use subtitles, but we do not offer support for Closed Captioning.
3. Z Fest reserves the right to reject any film for any reason. Z Fest is not obligated to exhibit, display, distribute, or publish your film.

1. You are responsible for all costs associated with the film/video you produce.
2. You must give us certain non-exclusive rights to your film so that we can make it available to the public. You retain ownership rights to your work, but we are free to distribute and/or sell it online, on demand (via broadcast networks or other cable/satellite providers), and other video distribution channels. You are also free to distribute and sell your film however you like.
3. We require you to take responsibility for your short film. You must get the rights, releases, and licenses for any material that you use which might infringe on the rights of others. You must not put other individuals or their works into your film without their consent. Films using video, music or other content without permission will be disqualified from the competition.