These are some of the judges for Z-Fest 8.  What a line up, huh?
If you are interested in being a judge for Z-Fest, please send us an email and we'll talk.
Louie Anderson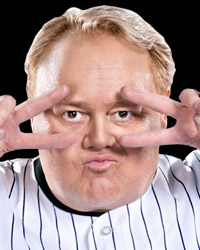 Louie Anderson, recient winner of the Critics Choice Award and winner of a prime time Emmy for his work on "Baskets", executive produced by Louis C.K.,  Zach Galifianakis and directed by Johnathan Krises, now in it's second season on the FX channel. Louie is one of the most versatile and successful comedians working in Hollywood today, known for his work in the hit series "Family Feud". Louie first appeared on "The Tonight Show" in 1984 with Johnny Carson and has since been on Leno, Letterman, "Comic Relief" and several Showtime and HBO specials. He has guest-starred in sitcoms like "Grace Under Fire" and dramas like "Touched by an Angel" and "Chicago Hope", and had roles in comedies like "Coming to America" and "Ferris Bueller's Day Off" and more.
 Sandra Capra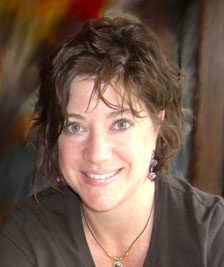 Sandra Capra of Capra Creations, LLC is a Minneapolis based film writer, director, and producer. She is currently in post-production with a documentary for P.ink, focusing on women having their mastectomy scars tattooed. Her formal filmmaking career began about ten years ago after studying filmmaking with the NYFA in CA. Recently she's been writing, directing and producing short films, one of which won best picture at Z-Fest IV, "Dear Daddy", another won Audience and Louie Anderson Favorite at Z-Fest V, "Carrot Cake". Her movies have been accepted into film festivals around the US (San Jose Shorts, Los Angeles Reel Recovery, South Dakota Film Festival, NYC Reel Recovery, TCFF) and Australia (Reel Health). Sandra's storytelling is inspired by her big Italian family. Sandra is an active member of MN WIFT, IFP and AICP and a former board member of the Screenwriter's Workshop.
Bobby Marsden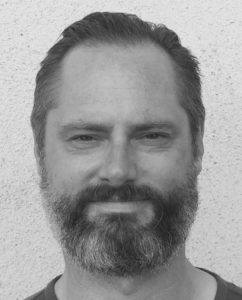 Bobby Marsden works as an Executive Producer and is based in Los Angeles, California. He predominantly works on television commercials and digital campaigns for a variety of production companies across the country. He has collaborated with agencies which include BBDO, DDB, VML (along with many other agencies who have decided to go by acronyms), Saatchi & Saatchi, Oglivy & Mather, and many more.
Mr. Marsden has also had the pleasure of working as a Festival Director and Programmer for the Minneapolis/St.Paul International Film Festival and the Twin Cities Film Fest.
When he is not making or watching moving images, he enjoys long walks on the beach with his wife Christina, and hikes up in the mountains with his dog Elia
Jatin Setia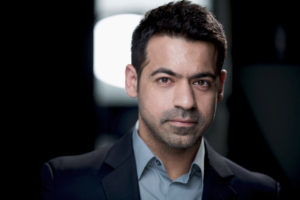 Being a recent recipient of the '40 under 40′ Award from MSP Business Journal as well as being named as one of the 'Real Power 50' by MN Business Magazine, Jatin has been recognized by the professional community as a business leader and an innovator.  With the Twin Cities Film Fest, Jatin seeks to bring the community together in a celebration of the arts it deserves. Jatin currently sits on the Minnesota IFP Board of Directors serving as the President as well as being a board member of the Twin Cities Actor Expo and the Twin Cities Film Fest. Being part of the Minnesota film community, he longs to give the Twin Cities an organization that highlights film-making as art.
Jennifer Prettyman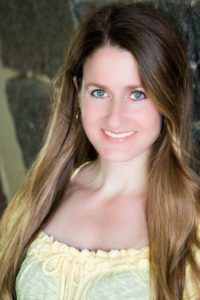 Jennifer Prettyman has worked as an actress in film, television, and commercials, and has written, directed, and produced several short films and features. She resides in the Twin Cities area, where she enjoys working in front of and behind the camera. She currently has two feature films in post production.
Amira Cohen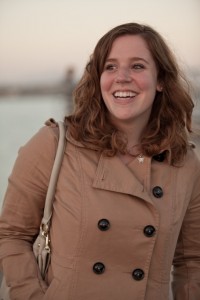 Amira graduated in 2009 from the University of Minnesota with a degree in Communication Studies. Production credits include the Emmy award-winning film, A Circle and Three Lines (2009), and Minnesota Docuclub's award-winning short film, Tami Tushie's Toys, in the 2010 International Documentary Challenge. She is now the Media Manager and Assistant Editor at Quiet Island Films.
DJ Phat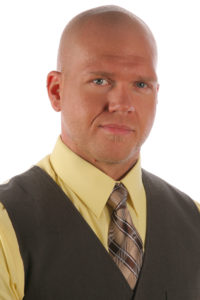 AKA Anthony / Phat / PhatPhood
Anthony is a full  time Medical Laboratory Technician that is very busy raising two teenage boys. He also runs a Business as a  Corporate DJ -Mix-show Producer / Entertainer. We know him as a professional food reviewer/blogger for WeveTriedIt.com This year he is promising to be one of the toughest new film critics for the festival. He simply states  " I tend to stay busy doing the things that I love."
Michael Guncheon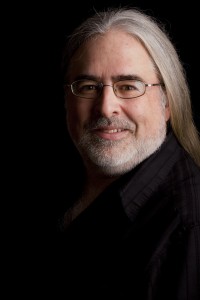 Michael Guncheon is an award-winning video editor who has cut a wide range of projects, including music videos for Prince, a documentary on Genesis, and numerous commercials and corporate pieces. He is a partner at HDMG — a Minneapolis video production and post-production company. Guncheon is the technical editor for HDVideoPro magazine and writes the "VideoAssist" column for the magazine. He is a contributing editor for Digital Photo, Outdoor Photographer, and Digital Photo Pro magazines. He has authored a number of Magic Lantern Guides® for digital SLR cameras and is the author of the Kodak Digital Photo Guide. He has presented his talk on shooting with HDSLRs at Twin Cities Public Television, WGBH in Boston, PBS in New York, the Hollywood Post Alliance, and at the annual SMPTE conference in Hollywood. He is a member of SMPTE.
Cynthia Hotvedt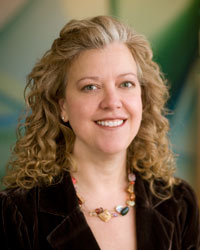 Cynthia Hotvedt has worked in video production and media management for more than 20 years. She is currently the Corporate Media Manager for Medtronic's Internal Communications Department, and oversees all aspects of video projects produced by both internal & external producers and editors. Cynthia maintains the studio facility including the installation, maintenance, service, and upgrade of all equipment, as well as the company's video library and all video assets owned by Medtronic. She has also worked as a Producer/Director, Patient Education Coordinating Producer, and Operations Manager at Mayo Clinic. Cynthia is a ten-year member of CMMA, and is a past Board member of IFP Minnesota.
Dani Palmer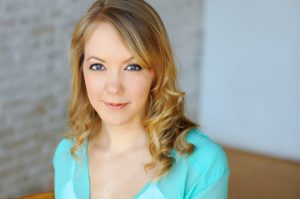 Dani Palmer's artistic passions lie in acting and singing, where she has established herself as a strong performer with a resume including over 100 short & feature length films, dozens of commercials, and spokesperson work. Proud to call the stage her home, she has toured the country and performed in venues around the world including Carnegie Hall, The Vatican, a featured performer at the 2002 Olympics, and national tour of Joseph and the Amazing Technicolor Dreamcoat.
As Development Director of the Twin Cities Film Fest, she proudly seeks to bring national attention to the incredible filmmaking talent found in MN and the Midwest. A community and event organizer since the age of 14, Dani organized "Mountain of Youth"- a non-profit designed to cultivate the musical talents of underserved young women. She has played an active, founding role in many festivals including the Twin Cities Film Fest, Candlelight Serenade music festival, Rocktoberfest, the annual Race Against Poverty in UT, the Global Citizen Festival in NYC, and numerous other events designed to support great philanthropic work, raising millions of dollars for excellent charities.
Roxanne Williams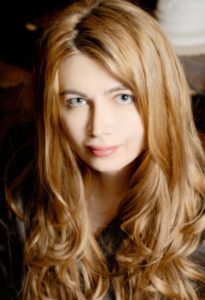 Roxanne Williams attended Metropolitan State University and obtained a BA in Screenwriting and degrees in Film Production and Creative Writing. She started working in media at the age of 20 for CTV in Roseville. She loves participating in different facets of filmmaking. Her roles have included: actress, writer, director, producer, script supervisor, and BTS photos. She has won several screenplay awards and has been a judge for various script contests.
Ira Livingston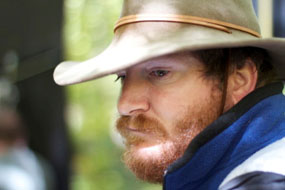 After graduating from MCTC in Minneapolis, Ira started his film career as a city producer for the 48 Hour Film Project in 2004. In 2006-2008 he had made Minneapolis one of the 3rd largest competitors in the world. Currently, he is working with the 50-Fifty Reel Challenge to help professional and amateur filmmakers gain more exposure for their work.