Here are the categories in which teams can nominate themselves for (Other awards are not subject to team self-nomination):
Best Actor
Best Actress
Best Supporting Actor
Best Supporting Actress
Best Child Actor
Best Child Actress
Best Cinematography
Best Lighting
Best Visual Effects
Best Credits
Best Score
Best Audio/Sound Design
Best Production Design
Best Costume
Best Kiss
Best Hero/Heroine
Best Villain
Best Fight Scene
Best WTF Moment
Best Prop
---
Here is a step-by-step tutorial on how to nominate your film for an award:
---
1. Look at these examples from previous years if you need to see what a nomination clip looks like:
---
2. Create all of your fancy nominations clips in your edit software no longer than 30 seconds each. Most judges will probably only watch the first 15 seconds to be honest. So keep them short. They have already seen your film and this is a recap or reminder.
---
3. Export all those clips into separate YouTube ready videos.
---
4. Log into your team google account. (If you are using a personal Gmail account, log into that account.)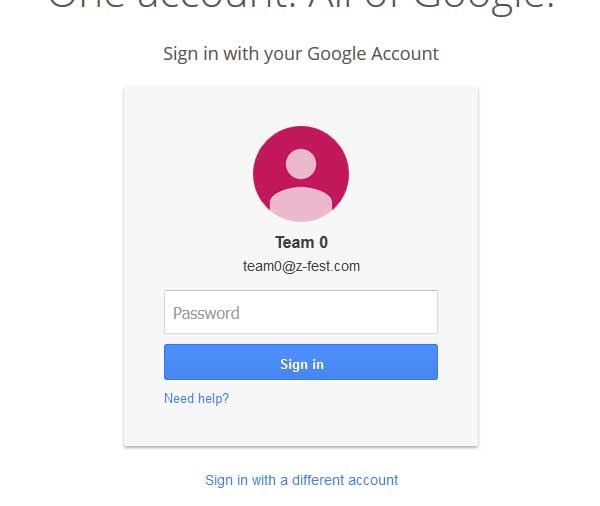 ---
5. Once logged in go to the YouTube icon.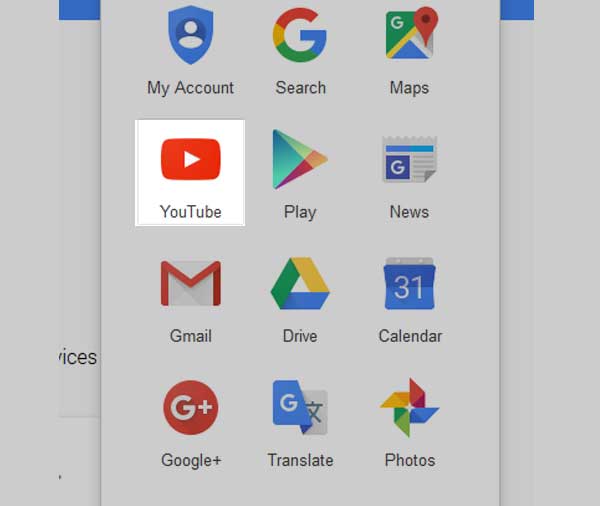 ---
6. Now click "Upload" in the upper right corner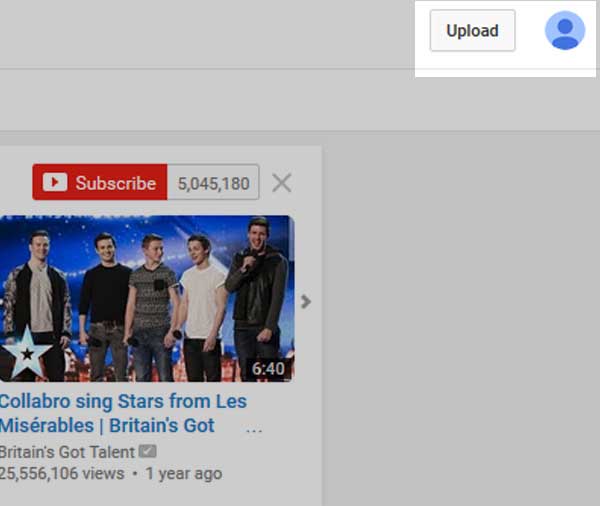 ---
7. If you have not done so already, tyou will now be prompted to create a YouTube channel, and give it a name. In the upper box, type "Team" and in the lower box, type your team number. Then click "create channel." (If you are using a personal Google account, you may name the channel anything you wish, if you have not already created a channel for yourself. Keep in mind, this will be your YouTube channel, and the clips will not be listed, so if you are using a personal Gmail account, it is not recommended to name it something specific to Z-Fest.)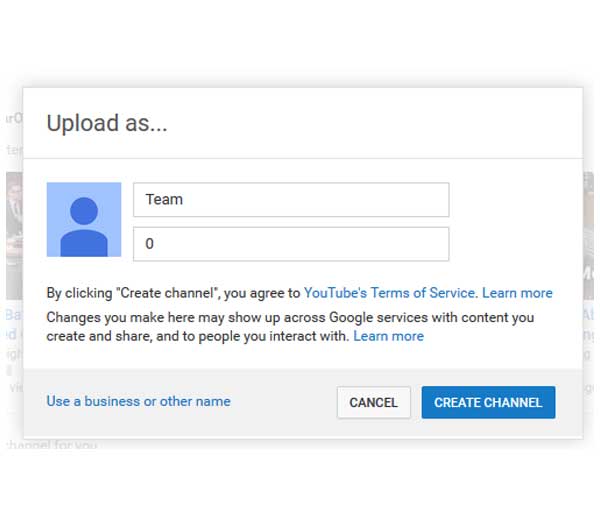 ---
8. Next, upload your videos.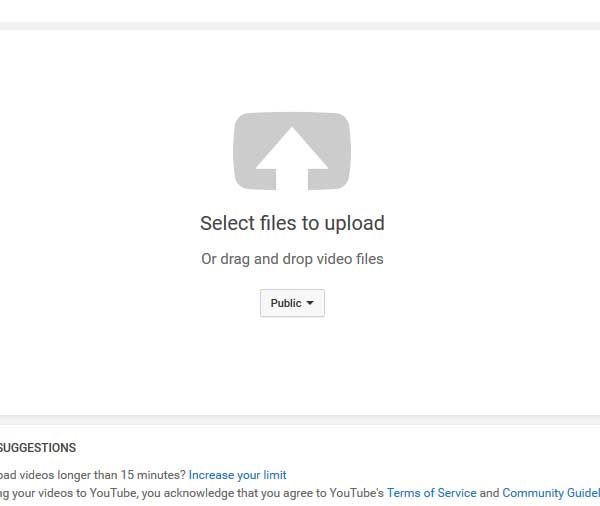 ---
9. Now, COPY the download link for each nomination clip to a text file or notepad (below "Your video will be live at:) — you will need them later. Name the video  "Team XX Best XXXXXXX" (see image below) also – MAKE SURE THE VIDEO PRIVACY STATUS IS SET TO "UNLISTED."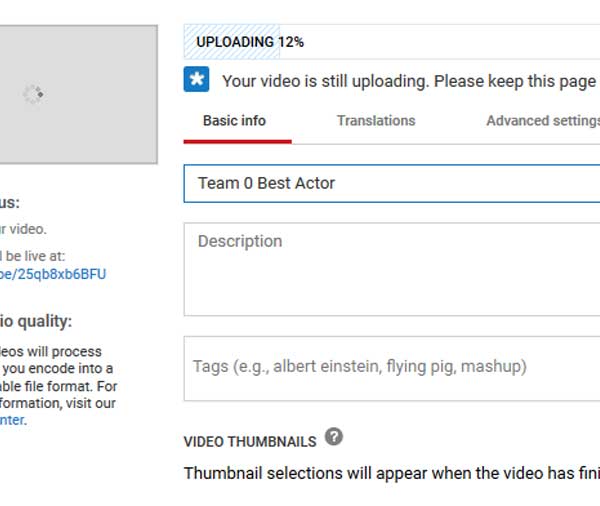 ---
10. After all your videos are uploaded go to this form. (Note – this picture is from a previous year's form. This years will look slightly different)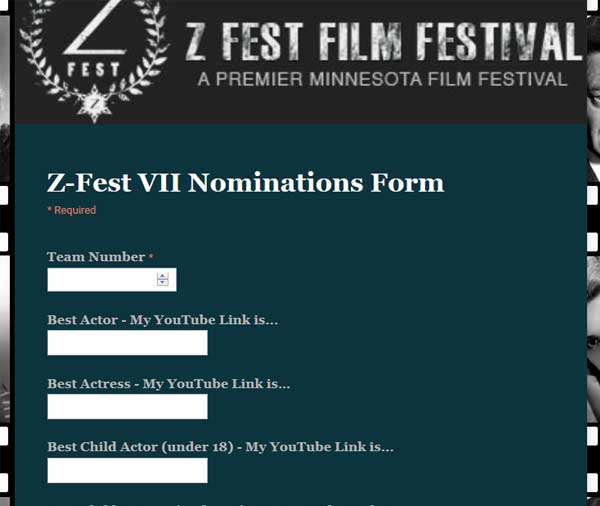 ---
11. Here you will paste all you links in their correct form boxes.
---
12. Then DOUBLE and TRIPLE check your work and hit submit (on the bottom) You may only submit once!
---
13. If you have any questions, please don't hesitate to contact us.